Keto Cookbooks
Recipes that fast track your health and weight loss goals by eating high fat meals. It's scientifically proven!
Come home to the smell and taste of the easiest and most delicious keto recipes!
Keto
Slow Cooking Made Easy
GET THE RECIPES NOW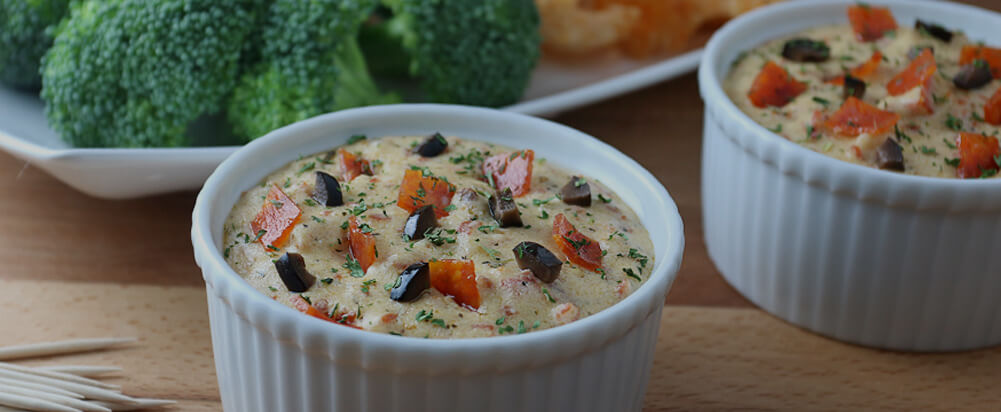 Here is a glimpse of what's inside...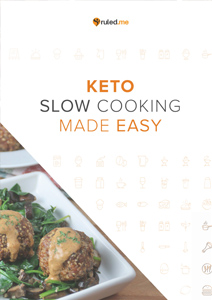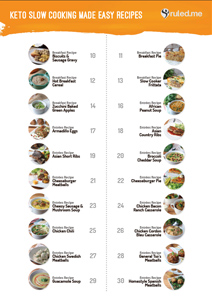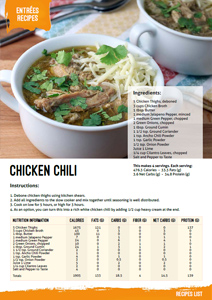 A slow cooker is a wonderful tool for making easy and time-saving meals, and keto is no different. In this cookbook, discover healthy tastes you'll fall in love with.
Start Slow Cooking NOW

40 Fantastic Recipes
Packed full of incredible every-day foods, crammed with flavor that your body won't suffer for.

Ideas and Inspiration
Learn new ideas for desserts, entrees and more. Never be stuck without something tasty to look forward to again!

Fool-proof Tracking
Each recipe contains nutritional breakdowns, so you know exactly what's going into your body.
Quick & Easy Meals
Slow cookers were built for time-saving cooking. Just throw your ingredients in and watch a meal emerge!
This is just a taste of the delicious recipes included:
Breakfast Pie, Jambalaya, Maple Pudding Poke Cake, Rustic Beef Stew, and much much more!
What are you waiting for? Start eating easy-to-make foods you love and feel good about!
Start Slow Cooking NOW
What have people who bought the book said?
"
This book is amazing! And a lifesaver! It's really hard to follow a ketogenic diet while living in my college's dorms. But I have found Craig's slow cooker book to be so helpful in being able to cook without a full kitchen!
19 Years Old
College Student - 26lbs. Lost
"
Once again, Craig has knocked it out of the park with the Keto Slow Cooking Made Easy. A full time job with two kids definitely keeps me on my toes - it is so great to be able to make keto meals that are simple and tasty. Definitely try the brownie recipe. Even my kid's friends love them.
36 Years Old
Mother of 2 - 76lbs. Lost
"
Ruled.me is my go to site for new keto recipes. Not only are the macros right there for me in this book but everything has tasted great so far too. Craig really knows his stuff! Being able to set and forget and cook ahead for my busy weekends where I'm not home is fantastic.
56 Years Old
Diabetic and Hobbyist - 21lbs. Lost
"
This book has been a lifesaver for me. As someone who could barely boil water a few years ago, these recipes are so simple and foolproof. Such a great variety too. Even my picky eater grandkids are loving the worldly flavored dishes.
54 Years Old
Grandma of 4 - 36lbs. Lost
So... are you ready to create some amazing slow cooker recipes?
Yes, I'm ready!